Introducing the all new KSport Forged Hollow caliper based big brake kits!
The new Forged Hollow caliper design offers a significant weight reduction and improved ridgity over the Forged Monoblock design.
The Forged Hollow calipers are available as a cost upgrade over the current Forged Monoblock calipers for the 286mm to 356mm kits and are included as standard for the front 380mm, 400mm, and 421mm, 444mm is the previous 12 pot caliper design.
All rear kits come with Forged Monoblock by default with Hollow as an option.
The new Forged Hollow design Caliper is made from aluminium. The main body is forged using the same Monoblock Forging process as our current caliper and is then machined via CNC 3D processing technology to remove excess material to create the Forged Hollow design.

This design achieves a significant reduction in unsprung weight, increases heat dissipation to reduce brake temperature and enhances brake pedal feel by reducing flex.
FORGED HOLLOW RACING CALIPERS


There is the option to upgrade to the Forged Hollow Race caliper.
The Forged Hollow Race calipers do not feature external dust seals so have higher temperature capabilities.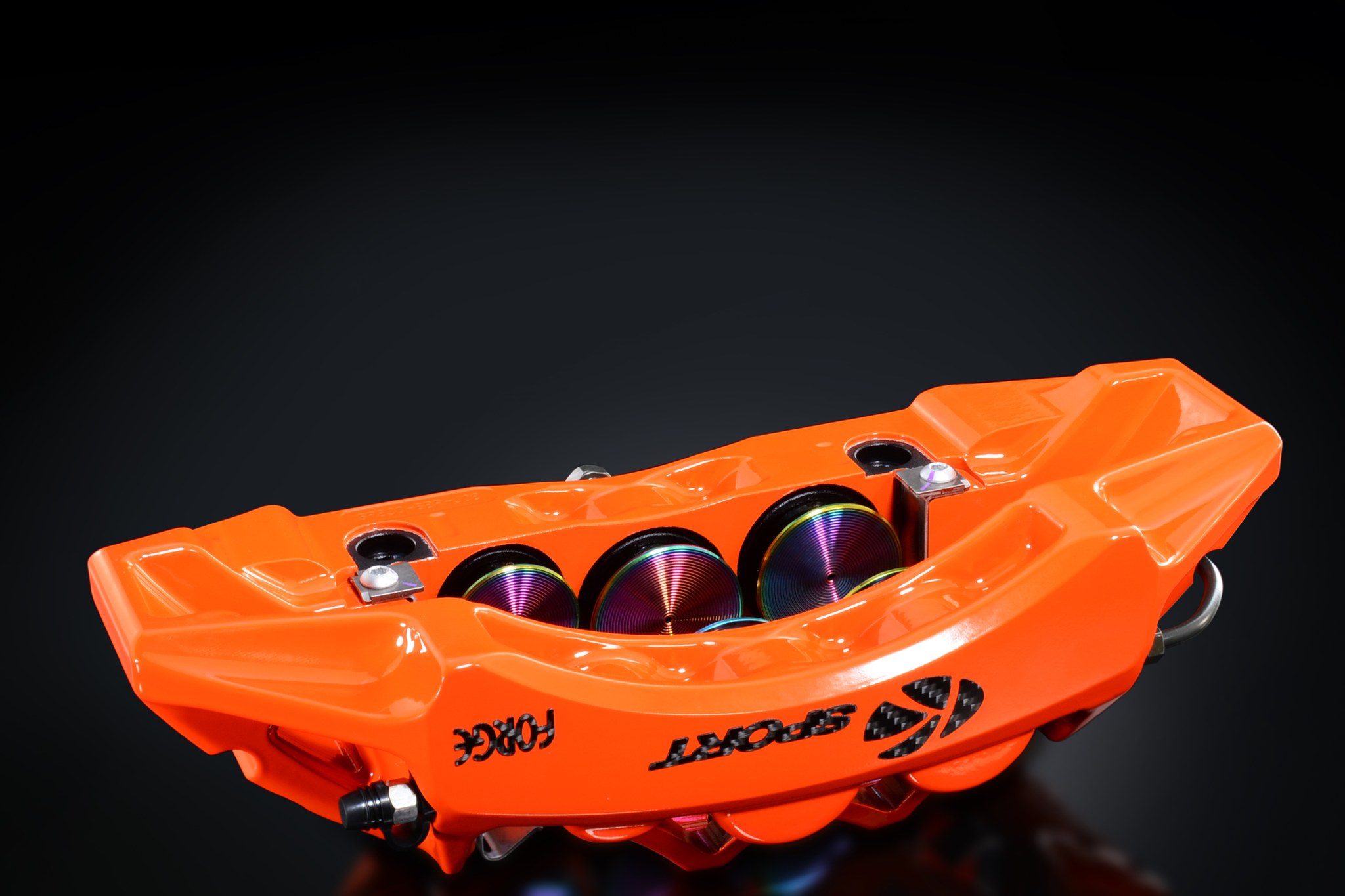 We also offer the option to upgrade to floating rotors for all 330mm and 356mm kits. All 380+mm are floating by default.