HUGE IN STOCK & INCOMING STOCK DISCOUNTS
BRAKE KITS
View Stock
SAVE UP TO

30%

ON IN STOCK & INCOMING BIG BRAKE KITS


BUILD YOUR OWN
BIG BRAKE KIT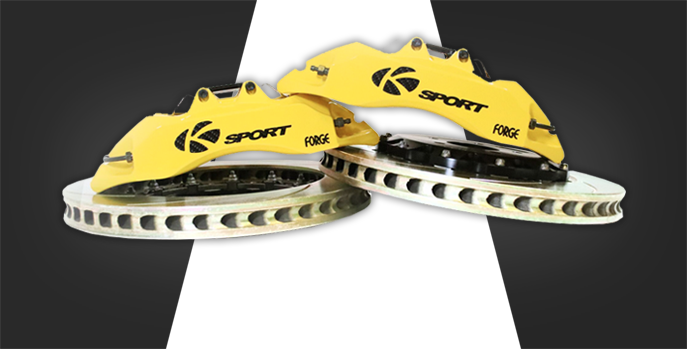 KSport UK is the worlds largest KSport brake distributor and has been working hand in hand with the factory since the release of the very first prototypes.
No other distributor has more experience of the KSport big brake kit range than ourselves.
The KSport kits have proven themselves to be able to hold their own in comparisons to the biggest and most established brands on the market, not only in terms of outright performance but also in their incredible reliability and durability.
The special twin piston seal design has been shown to be more than a match for the worst that a British winter can thrown at them and they shrug off salt and dirt without problem.
Sticking pistons and failed leaking seals just dont arise with these kits.
BUILD YOUR BRAKE KIT